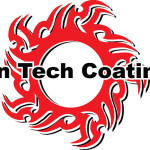 For over 26 years Sun Tech Manufacturing has been producing high quality , extremely efficient and highly reflective elastomeric products and coatings designed to withstand the Southwest's brutal temperatures and harshest UV exposures. Sun Tech and Sun Kote products reduce energy costs and are an efficient way to barrier the sun and wind driven rain. Our White Acrylic Roof Coatings significantly drop surface temperatures and lower utility usage. All of our coatings (and even our caulking and roof coatings) can be custom tinted and matched to any architectural requirement.
Located in Glendale Arizona, Sun Tech Coatings has been instrumental in the New Construction, Remodeling, Commercial and Home Repair Markets in Arizona, California, Nevada and other parts of the country and Canada.. Our Acrylic Roof Coatings, Primers, Sealers, Caulking and Paints are available in a variety of colors and textures. Examples can be found almost anywhere, from Professional Sporting Stadiums to Warehouses and all styles of custom and even tract homes. Custom colors and applications are our specialty… We can formulate and supply elastomeric products for most applications.
Call or E-mail today to see what Sun Tech can do for you!
Acrylic Roof Coatings

Urethane Foams

Caulks/Roof Putty

Walk Deck Coatings

Elastomeric Exterior Paints

Primers/Sealers/Bonders

Fabrics/Sundries/Supplies

Custom Colors/Tinting
5322 W. Missouri Ave Glendale, AZ. 85301
OFFICE (623) 842-0690 FAX (623) 842-1044
E-MAIL [email protected]